Headteacher Welcome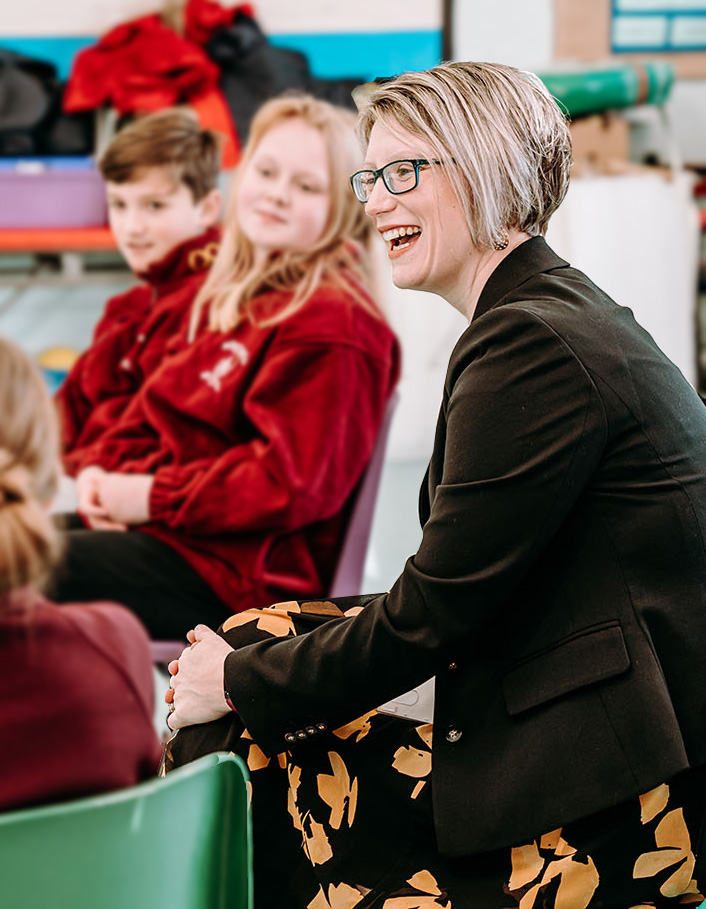 Welcome to Dobwalls Primary School
I feel very proud and privileged to be the Headteacher here at Dobwalls since February 2021. Dobwalls is a wonderful community full of children who are eager to learn and be taught by our dedicated team of hardworking staff. Our brand new Dobwalls Curriculum is inspiring, rooted locally whilst also teaching children about the wider world and developed in collaboration with our partner Secondary Schools in SMART to ensure it provides the absolute best foundation for future learning. The Early Years outdoor area has been fully renovated combined with our beautiful outside environment, large hall, Wild Tribe area and so much more.
We know that in order for children to succeed in life, children need the good standards of progress in the core areas of reading, writing and mathematics. Reading is a priority from early phonics and developing a love of books as soon as children begin their Dobwalls journey through to Year Six. We also fully believe that beyond the core standards, our children also need to develop self-belief as a key to success now and beyond Primary education. Emotional intelligence, excellent communication, social skills, resilience, empathy, to be reflective with an attitude of "Go For It, Finish it" and to experience the joy of success in whatever challenges they choose underpins our vision. At Dobwalls, our 24 SECRET skills are integral to all of our teaching. For further details of the SECRET skills, see our curriculum page.
We are all excited about our new foundation curriculum developments, which you can find on our website and has already attracted praise from our parents, School Council, partner primary and secondaries. Our Dobwalls community is underpinned with strong relationships between pupils, staff, parents and the wider community. We enjoy strong links within our Trust which provides opportunities for children and adults.
Please enjoy 'meeting us' as you read about our school on the following pages. If you would like to visit the school, require any additional information or copies of any information on our website, please contact the school office at any time.

I look forward to welcoming you into our community.
Mrs Kathryn Pipe
Headteacher