Annual Summer Fair: Fun Despite the Rain!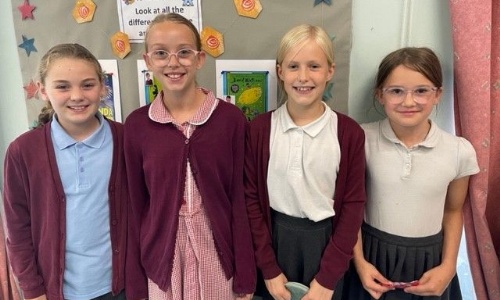 Last Friday, 14th July, marked an exciting day on the school calendar as our fantastic PTFA organised the highly anticipated annual summer fair. While the weather may not have exactly felt like summer, with rain pouring down throughout the day, the enthusiasm and excitement were in no way dampened. The event proved to be a roaring success, filled with smiles, laughter, and an abundance of fun!
The summer fair was meticulously planned to cater to every child, and with the fair extending beyond school hours, the fun continued long after the final bell rang. It was heartening to see every child able to participate and relish the day's festivities, showcasing the sense of unity and community spirit that our school proudly upholds.
One of the highlights of the fair was undoubtedly the "Rainbow Raffle Hampers." The PTFA's creativity and effort shone through as they put together these brilliantly curated hampers. The raffle attracted an overwhelming response, with everyone excitedly hoping to win one of these delightful packages filled with surprises.
None of this would have been possible without the incredible support and contributions from the school community. We extend our heartfelt gratitude to all the generous donors who selflessly gave to make the summer fair a grand success. Your generosity allowed us to organise various stalls, games, and activities that brought joy to the faces of our students and their families.
The sense of camaraderie and togetherness was palpable throughout the event, with parents, teachers, and students enjoying each other's company and fostering a sense of belonging within our school community. It truly exemplified the power of collaboration and teamwork.
We want to express our deepest appreciation to the PTFA for their unwavering dedication and hard work in planning and executing this wonderful event. Their commitment to creating a memorable experience for the students is commendable, and their efforts have not gone unnoticed.
In conclusion, despite the unpredictable weather, our annual summer fair turned out to be a resounding success. The spirit of joy and unity prevailed throughout the day, leaving a lasting impression on everyone who attended. We are grateful for the overwhelming support and enthusiasm shown by the school community, and we look forward to more such memorable events in the future.
Thank you, PTFA, for organising this fantastic afternoon, and thank you to everyone who participated and made it a truly wonderful experience!