Book Week Adventures at Dobwalls: A Week of Reading and Creativity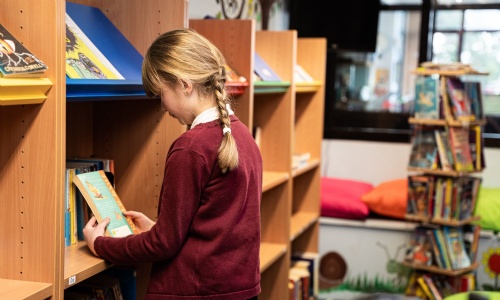 We love reading at Dobwalls and this week we have started our new school year with a brilliant book week!
Every class has enjoyed reading, stories and learning new vocabulary by creating artwork, writing poems, stories and more! Year 1 spent the week focussing on books by Eric Carle, Year 2 Tales from Cardinham Woods, Year 3 shared their favourite books from home, Year 4 Percy Pengelly Tumblini the Monkey, Year 5 The Mermaid of Zennor and Year 6 have written super limericks and started the book Armistice Runner!
Also, staff acted out a hilarious version of the Gingerbread Man — the West End here we come!!!
Thank you to all the parents/carers who popped in this morning to see us in our new classrooms and enjoy reading a book with us. It was brilliant!