Camel Class Shines During Mini Police Workshops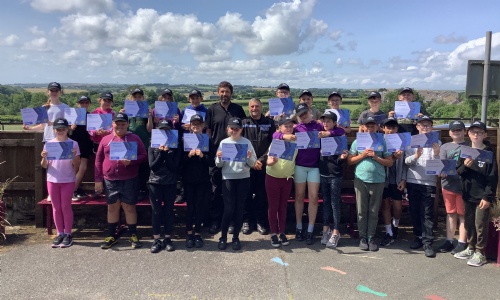 It has been an absolutely fantastic week for the children as they participated in the engaging mini police workshops led by Toby and Phil. These interactive sessions covered essential topics such as anti-social behaviour, Internet safety, and the diverse roles within the police force.
Camel Class showcased their brilliance by actively participating in discussions and providing insightful answers. Their thoughtful contributions truly enriched the workshops, demonstrating their maturity and understanding of the topics at hand.
Toby and Phil, the workshop facilitators, were highly impressed with the impeccable behaviour and politeness displayed by all the children. Their commendable conduct throughout the sessions did not go unnoticed.
This week of mini police workshops has not only provided valuable knowledge but has also instilled a sense of responsibility and awareness amongst the children.
We are incredibly proud of Camel Class for their outstanding performance and their ability to contribute meaningfully to these important discussions. Well done to all the children for their exceptional behaviour and participation in the mini police workshops!