Exploring History and Uncovering Secrets: A Day at The Box with Tamar Class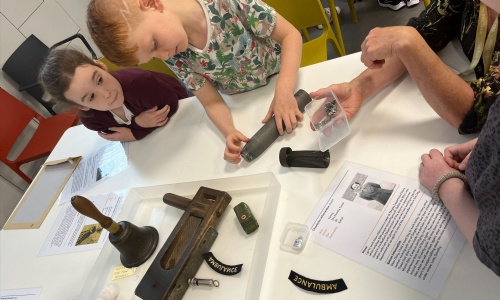 Today Tamar class travelled across the Tamar Bridge to visit The Box in Plymouth!
The children made great use of our SECRET Skills to be undercover journalists during the Plymouth Blitz and looking at a range of artefacts. Asking and exploring questions, as well as making connections were key to helping them find out what was going on and some of the secrets the government tried to hide from the public. They were then lucky enough to explore a variety of the exhibitions currently in The Box.
Whilst there, Charlotte explained her role as learning facilitator, where she is regularly able to share her wide historical knowledge with others. She also opened the children's eyes to other possibilities within The Box such as curators and exhibition organisers.
Such an inspiring and insightful day for one and all!