Health and Well Being Week including Sports Day June 6th - 9th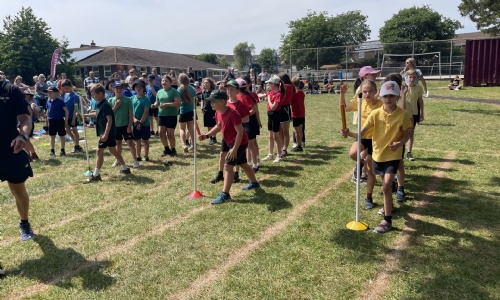 This week at Dobwalls, we have concluded our annual Health and Wellbeing Week. The children have been educated on a diverse range of topics aimed at ensuring their safety and overall wellness. We covered various areas, including fire safety - discussing the causes of fires and appropriate actions to take in case of a fire, electrical safety within the home, road safety, and beach safety. Additionally, our Year 5 and 6 class learned about the hazards associated with vaping, not only for their own health but also for the environment.
We also dedicated time to addressing the topic of bereavement. Our school has a memory garden where children can sit and reflect upon lost loved ones and pets. As a meaningful activity, all the children painted pebbles to be placed in our memory garden. Moreover, we focused on fostering empathy as part of our wellbeing program. The children thoroughly enjoyed an afternoon of team sports, displaying remarkable team spirit as they worked together regardless of their age differences.
To conclude the week on a high note, we held our whole-school sports day on Friday. It was truly delightful to participate in an afternoon of sports with the enthusiastic presence of numerous parents and caregivers as spectators. We kicked off the event by singing our school song and "Eye of the Tiger" to energize ourselves for the competition! A big congratulations to the victorious Yellow Team.
Overall, it has been a fantastic week, covering a wide range of significant topics that equip children with essential skills for life.