Infant Christmas Performance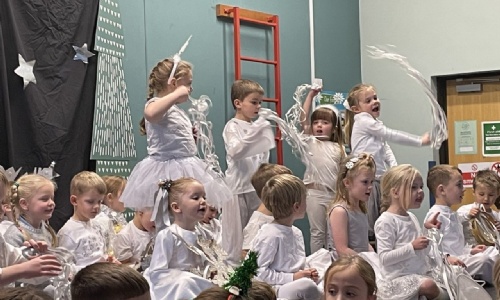 On monday 12th and Tuesday 13th December, the Infants took to the stage to perform Whoops a Daisy Angel. This was the first performance for them all due to Covid. The children sang and spoke beautifully.
What a fabulous performance, a huge well done to all the Infants.
Thank you so much for the support from all our parents/carers and staff. Wonderful!