Melanie Young - Artist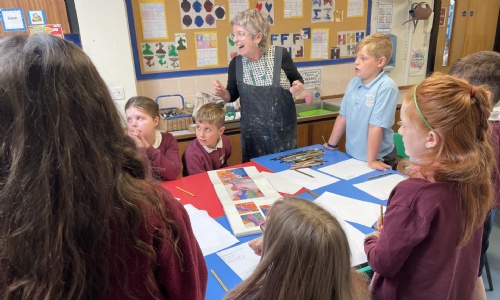 During May and June 2023, every child in the school has been fortunate to have the experience to work with the brilliant artist Melanie Young. An inspiring experience for one and all.
Mel has inspired the children and developed their skills in thinking like an artist. They were challenged to think about what makes them the best person they can be linking to our school vision for developing children's self-belief. The children learnt about the process of creating such a piece of artwork which involved much drafting, editing and many layers to create the final pieces.
The artwork is now to be varnished (many times!) before it will take centre stage at the front of our school. We can't wait to see it up!