Memorable Visit by Loveny Male Voice Choir: a Musical Experience to Remember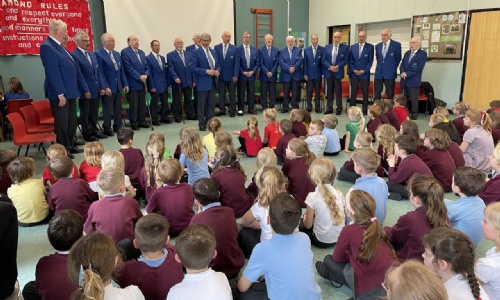 On Thursday 30th March, the Loveny Male Voice Choir visited us and treated us to a fantastic performance. It was a wonderful opportunity for our children to appreciate the beautiful voices of the choir that filled our hall. Not only did we enjoy listening to their singing, but they also taught us about the four parts of the male voice choir. We even joined in and sang along with them to Trelawney and Cornwall My Home.
The experience was so amazing that our children will always cherish this memory. Throughout the month, we have been listening to Loveny's music, and it has been a delightful experience. We are incredibly grateful to the members of the choir for taking their time to come and sing for us. It was an inspiring and fantastic way to conclude the Spring term.