Music Workshop - The Sixteen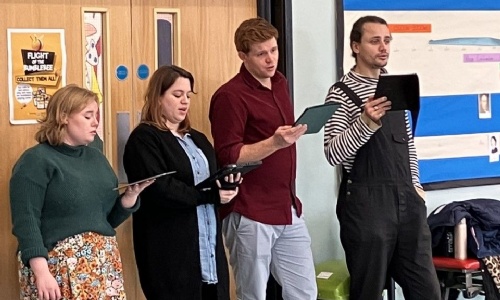 On Monday 21st November, we welcomed members from the Choir called The Sixteen. It was amazing!
Children from Year 3 and Year 4 along with children from other local primary schools came to Dobwalls for the morning to enjoy the wonderful workshop. Children took part in a range of musical activities to develop their singing and song writing skills. The workshop took children through the journey of a wood with children creating their own lyrics. They also were able to enjoy listening to the most magnificent singing! A truly inspiring morning for one and all. We hope they come back one day!