Summer Church Visit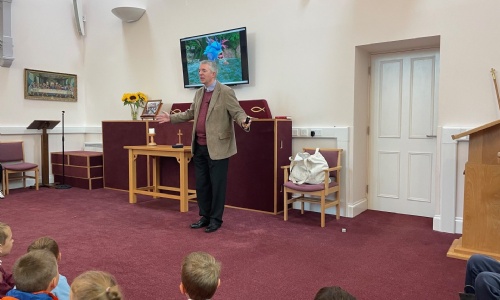 On Monday 17th July, the whole school walked to the Church for a final service for the end of the school year.
We said a sad goodbye to Rev Andy and wished him all the best in his next adventures.
Rev Andy talked about how we change as we grow as a person as well as height!
Also, we of course sang and raised the roof! We sang Wonder and Give Me Oil In My Lamp. A great time was had by one and all!