Summer Reading Challenge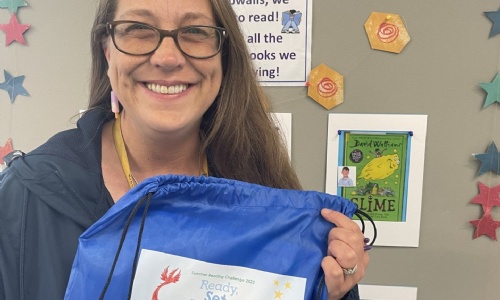 We love reading at Dobwalls and today we welcomed Tracee from Liskeard Library who got us all excited about the summer reading challenge! Read 6 books and receive lots of goodies. She'll be back in the Autumn term to hand out all of our certificates.
The challenge runs from July 8th - September 16th. Go for it, finish it!