Tamar Class Homework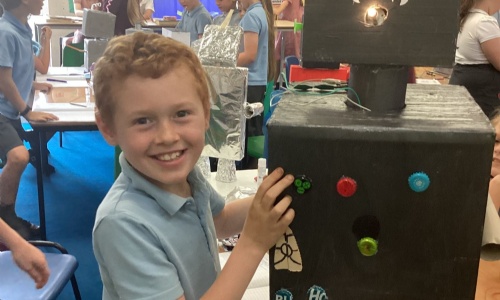 As part of their homework, the children of Tamar Class have built incredible robots. During today's science lesson, the children designed simple circuits and documented them in their books. They eagerly connected these circuits to illuminate their robots.

Witnessing their excitement and enthusiasm for this challenge was truly remarkable. Year 4, your combination of scientific knowledge and creativity is truly impressive! Well done to you all.