Theatre Trip for Lerryn Class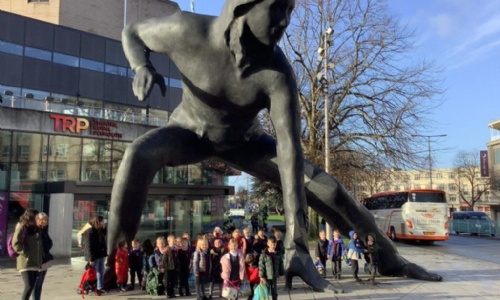 On Friday, Lerryn Class (Early Years) had their first school trip to the Theatre Royal in Plymouth.
They went to the Drum theatre to see a production of Pinocchio. They all had a wonderful time. The bus, the show and lunch at the theatre all made for a very exciting trip.
Already, they are busy in the classroom sharing their learning and role playing the story or Pinocchio! Such great acting and vocabulary being developed.