Water conservation and awareness with South West Water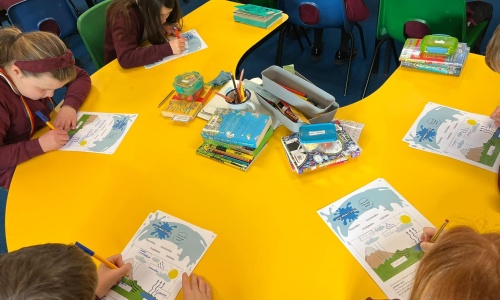 The Tamar Class received a visit from Sophie, a representative from South West Water, during which they shared their knowledge of the water cycle. Sophie, in turn, emphasised the significance of conserving water and suggested various ways in which the children could contribute.
The students then created pledges to save water and engaged in a discussion regarding what should and should not be flushed down the toilet. It is worth noting that "flushable wipes" take an extended period to biodegrade.