World Book Day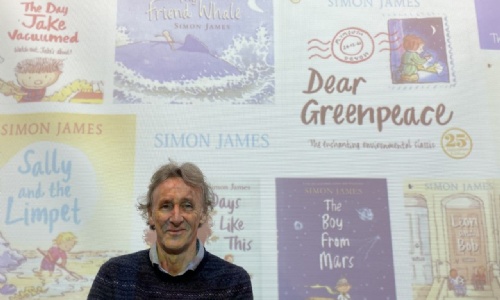 We love reading at Dobwalls. It was a pleasure to welcome author Simon James into school to celebrate World Book Day.
On Friday 3rd March, we welcomed the amazing author Simon James into school for the whole day! He worked with the whole school leading three workshops over the day. Simon told his wonderful stories, enlightened the children on their meanings, thought deeply about word choice and made everyone laugh a lot with his fantastic charisma and voices! There was such a buzz in the room!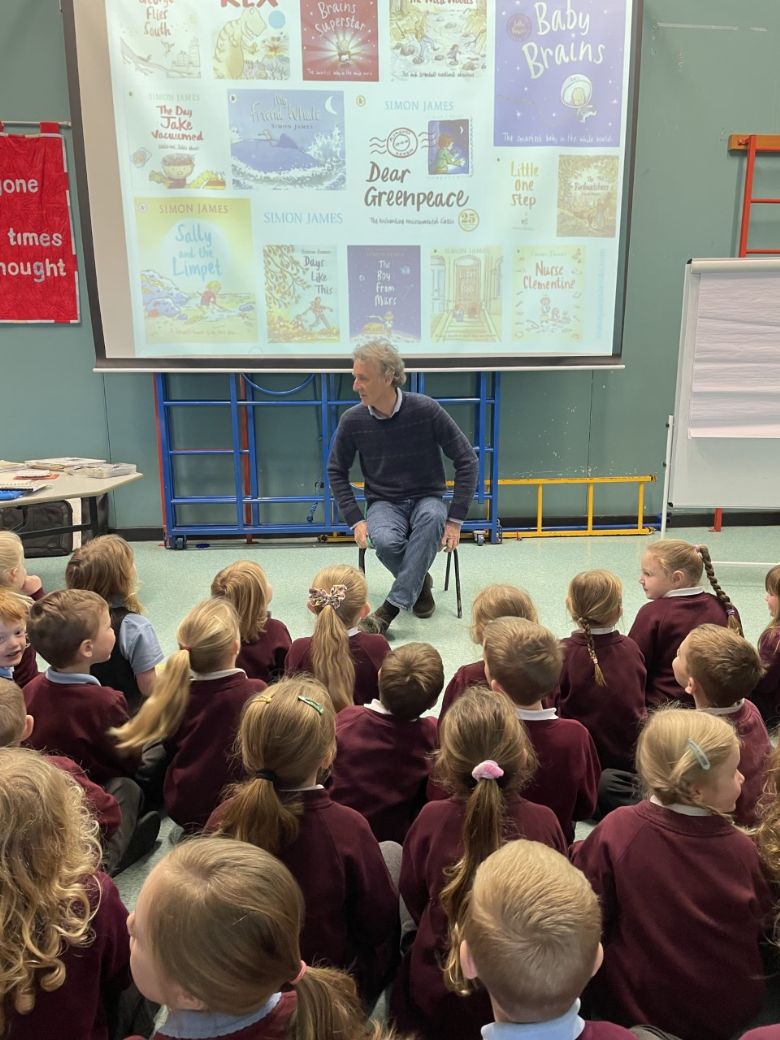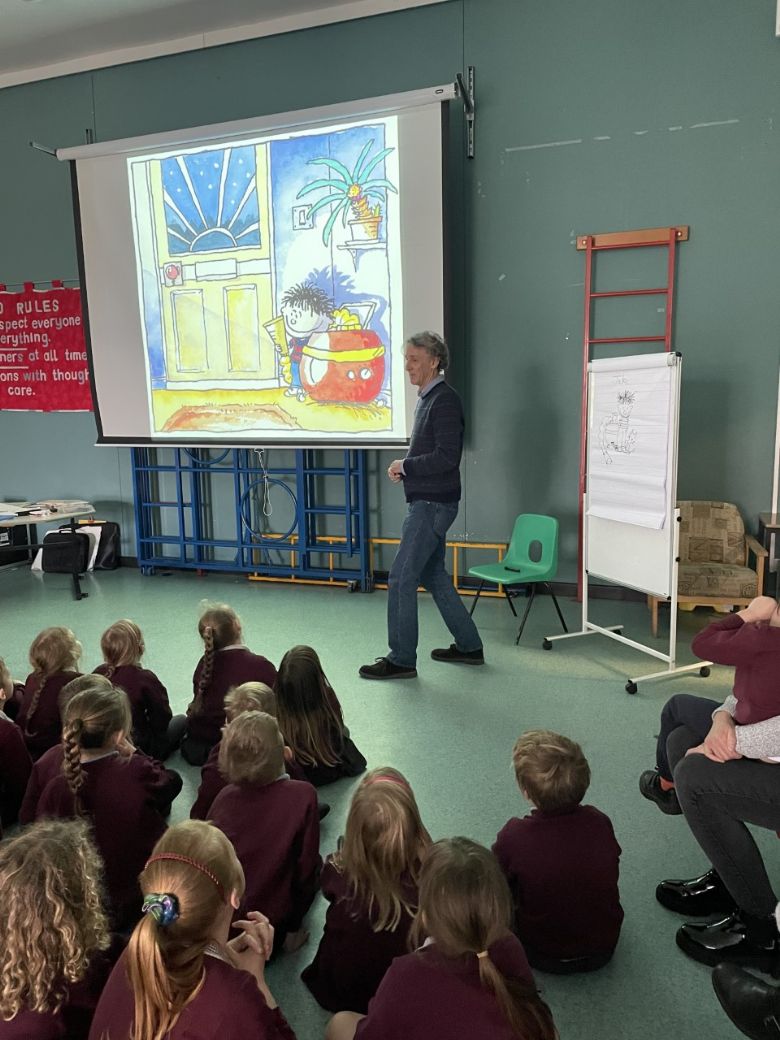 World Book Day began with a super session where parents and children joined in a reading session together. Such a lovely start today reading together, enjoying stories and of course a biscuit!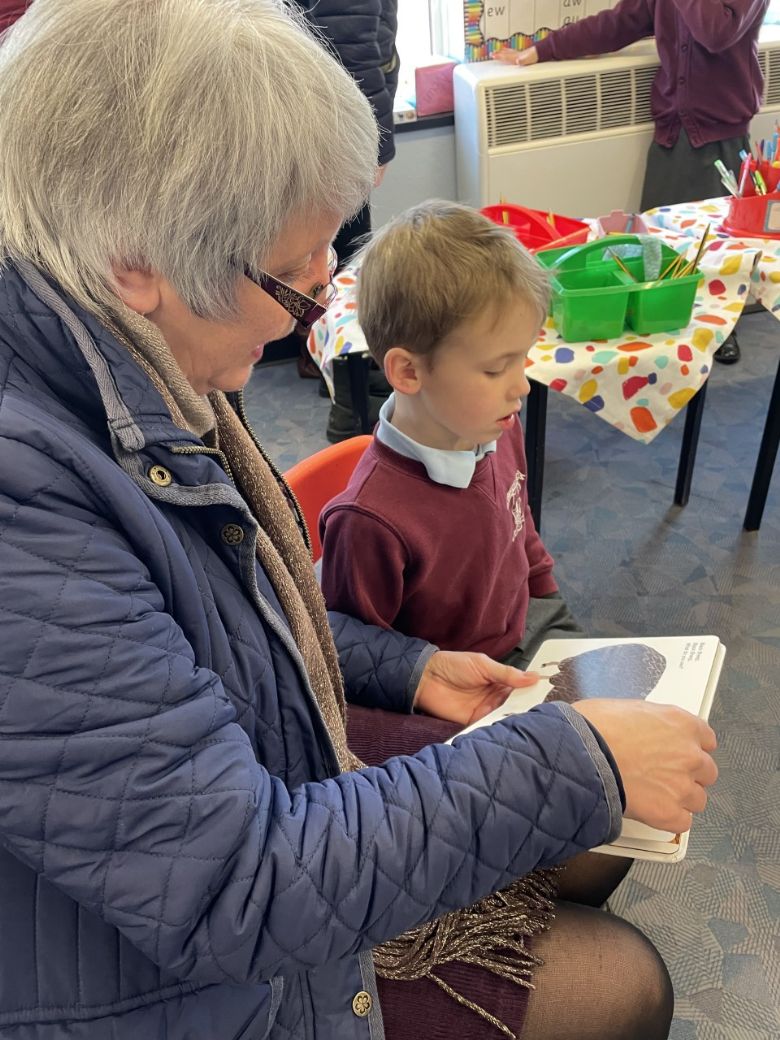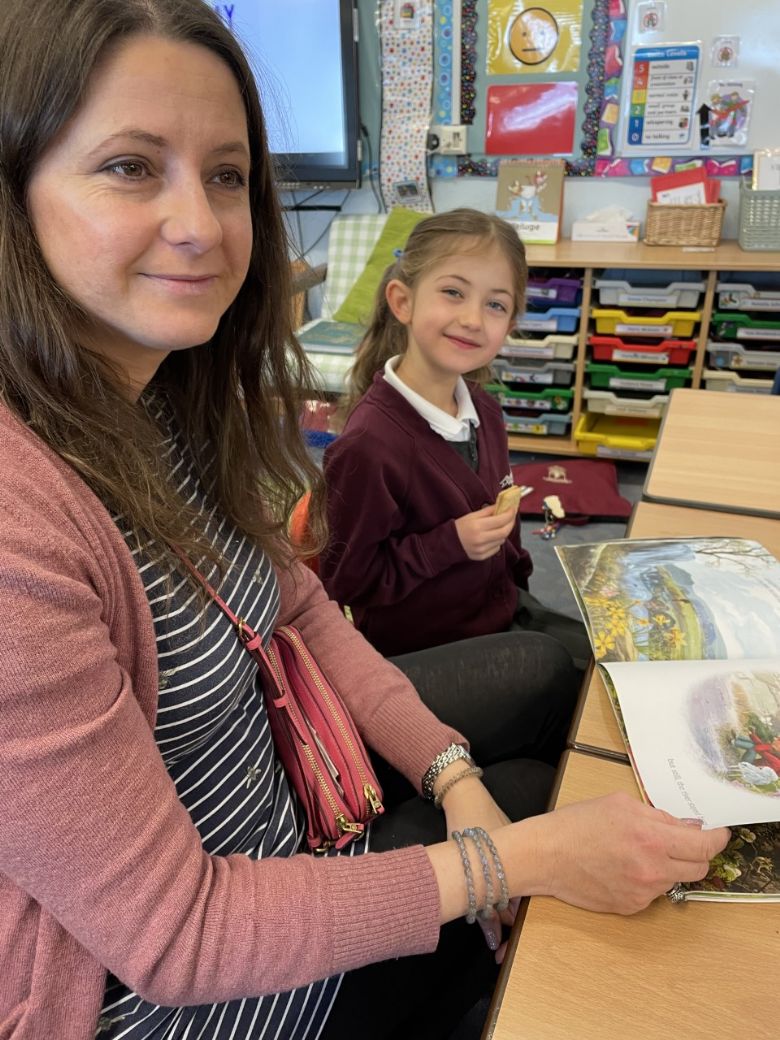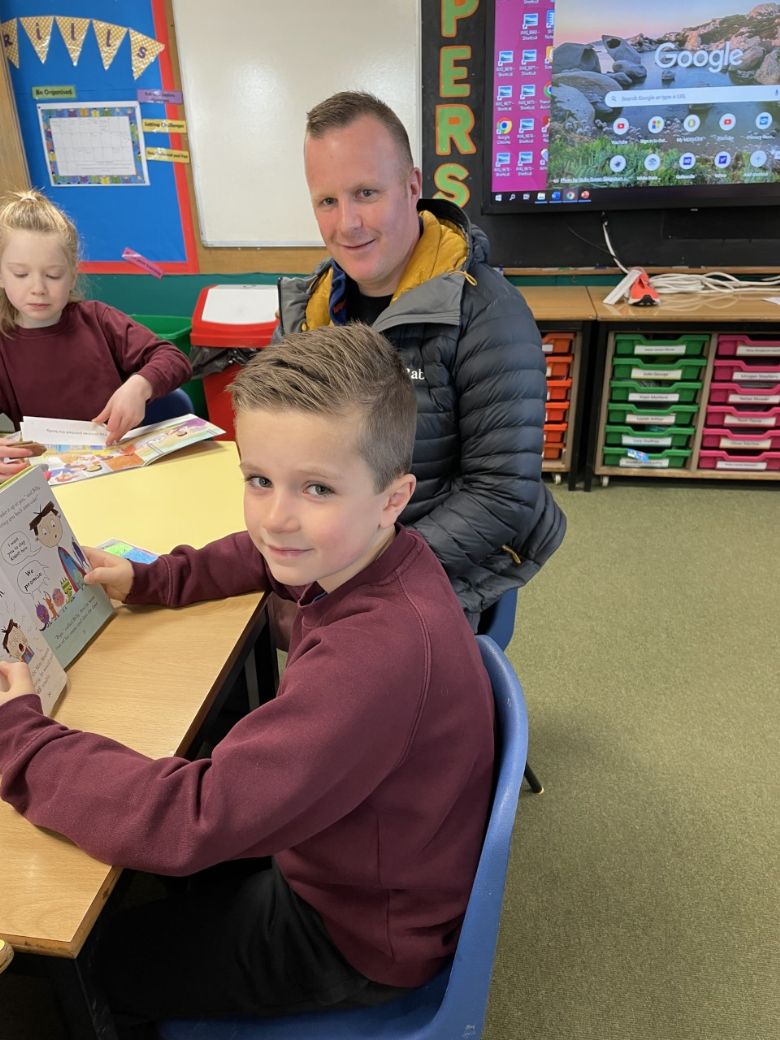 During the day, each class focused on one of Simon James stories. For example, in Year Two they created poems about the dragon. In Year 4, they learnt facts about whales and have written letters.