Harvest at Dobwalls Church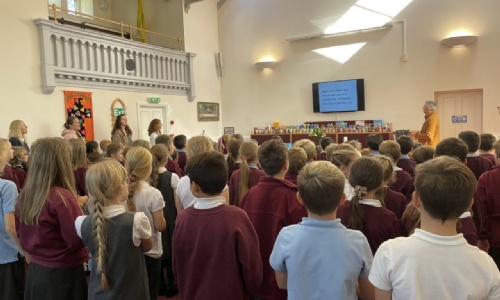 Children in Year One to Year Six visited Dobwalls Church for a brilliant Harvest.
Thank you to Rev Andy and all at Dobwalls Church for welcoming us for Harvest. We had a wonderful time! We're still collecting for the Foodbank - our trolley is almost full! Thank you one and all.